Please note :


Unfortunately I can only treat men on referral.
All women welcome!



Traditional Thai Massage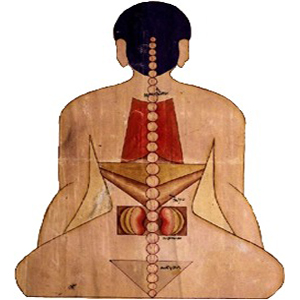 Thai massage is one of the ancient healing arts of traditional Thai medicine, the others being herbal medicine and spiritual meditation. Traditional Thai massage has been practiced for at least one thousand years. Thai massage takes its roots from Tui Na Chinese massage and manipulation, Ayurvedic Indian massage and Japanese Shiatsu massage, which dates back over 4000 years. Indian yoga has a very obvious influence in Thai massage and this is apparent in the extremely disciplined manner in which the energy channels known as Sen are treated.

Sen is the name given to the flow of the body's vital life energy. This energy powers all the physical, mental and emotional processes which will only function normally when energy supply matches demand. The careful application of pressure along these channels help to release any energy blockages and stagnation. The pressing and stretching of muscles makes them more receptive to this flow.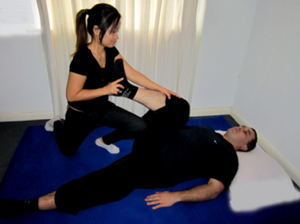 In the Western World, stiffness and loss of flexibility are regarded as the inevitable result of the ageing process. How you feel physically, mentally and emotionally is far more important than your physical age. This is where Thai massage is unique in its ability to preserve youthfulness.

Thai massage is an ancient traditional art of applying pressure onto specific points of your body, and manipulating muscles. The sense of well-being this gives, as energy and flexibility are brought back into your body, is extraordinary.
Your comfort is of great importance to me and I can vary pressure according to the needs of each client.
I carry out a full health questionnaire before any massage treatment and am fully insured for your peace of mind.
Aromatherapy Massage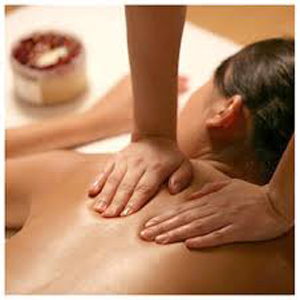 Thai Aroma massage is a fabulous blend of east and west techniques. The full body oil massage using traditional Thai-style massage with pressure point is combined with sophisticated western-style Swedish massage. This massage is carried out with the client undressed (with your own underwear on) on a comfortable massage table using aroma oil. This type of massage soothes tired and strained muscles, stimulates blood circulation and is deeply relaxing.
Oriental Thai Foot Massage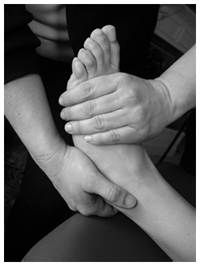 A treat for one of the body's most important parts, a massage of the lower legs and feet to stimulate the reflex points which correspond to the internal organs of the body; it stimulates these points to promote general health and well-being. The feet are cleaned with salt scrub followed by a specially formulated cream. These massage techniques are drawn from Thai style. Not only will the aches and pains be relieved but skin condition and freshness will be improved. Good for ankle flexibility and strengthening. This treatment will finish with a massage to the shoulder, neck and head.
Back, Neck and Shoulder Massage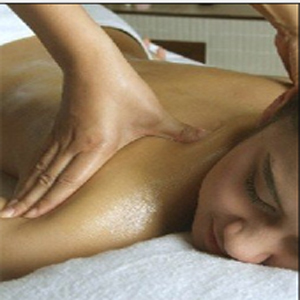 More and more people have accumulated stress in their neck and shoulders caused by their work. This relaxing massage concentrates on upper body tension (head, neck and shoulders) with oil to release stress and ease tired and aching muscles, my neck and shoulder treatment will relax the tension and help alleviate any pain.
Relaxing Facial Massage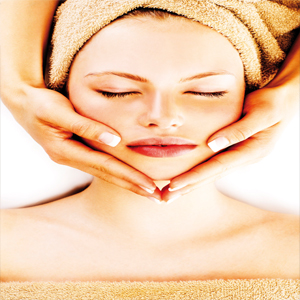 Suitable for all skin types, this is a deeply relaxing massage facial. The massage is carried out with the client undressed to the waist. The face is cleaned with a cleansing lotion, followed by an oil massage of the shoulders, neck and face and ending with a head massage. This is a toning massage technique that eases all facial muscles, boosting circulation and helping the skin to regain its youthful qualities.
Relaxing Head Massage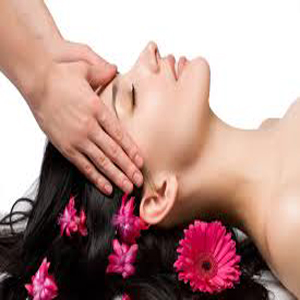 This is a totally relaxing and de-stressing treatment performed whilst lying on a couch. Jojoba oil is applied to the shoulders, neck and pressure points on the face, head and scalp. Not only can it bring about a general feeling of calmness and relaxation, it can help restore sleep patterns and improve levels of concentration alertness.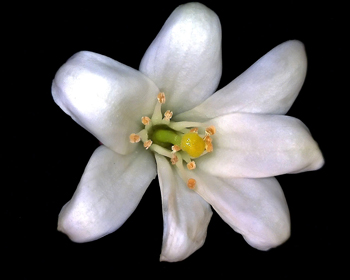 Please note :


Unfortunately I can only treat men on referral.
All women welcome!
Jasmine Thai Massage